Recent SMS marketing trends to gear up your business and gain higher ROI.
Brands have made huge benefits out of the bulk SMS marketing services over the years but in the light of recent bulk SMS price hike since 15th May 2018, they might be a bit worried .
This has occurred because of the war between the big network operators Vodafone, Airtel and Reliance Jio to increase their charge which in turn has forced SMS service providers to increase bulk SMS charge by a percent.
Being a marketing company, here is an attempt from Helo Marketing to reimburse some faith and re-enlighten marketers about the kind of benefits they get by using SMS marketing services. Not just in terms of bulk SMS marketing but SMS as whole has reached new horizons over the years .
So,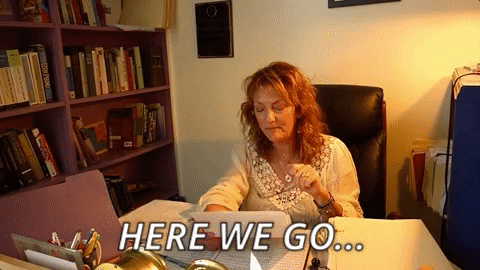 Get ready for the tips to run a successful SMS Campaign
SMS marketing is one of the oldest technology channel for enterprise marketing and still continues to lead the market.
The game might be same but the rules do change! So let's have a look at some of the recent SMS marketing trends to gear up your business and gain higher ROI.
Ready for some hacks?
1. Personalization is a must
Some rules never go old!
Personalization is one of them. Everyone likes to see their name being remembered or being greeted with tailor made messages. This attention to detail serves the purpose.
2. Integration of different social media channels
Get traction to your social media handles using SMS. Try running an SMS campaign for a contest over your Social Media platforms and see the change in your engagement statistics !
Let us incorporate of heavy links in your SMS.
3. SMS is becoming a serious business
OTP! The first thing that pops up in our head when we hear this word is to check our phone, Right? With an increasing amount of authentication being done over SMS, be it critical notifications or transactional alerts. SMS is being taken seriously by customers. Brands please take note.
4. Using urgency to get higher conversion rates
This can also be used as an effective lead closure tool, when you club it with Email or IVR (Interactive Voice Response). It's a good idea to leverage Email & IVR for brand awareness and engagement, fuel it with promotional SMS with limited period offers to create a sense of urgency.
5. The application saturation
SMS still remains the most preferred channel by the consumers and also the channel to have maximum reach and open rates. Consumers expect meaningful communication over SMS. This is the reason why all companies must have SMS as an important medium in their marketing plan.
6. Expanding Internet of Things
As more and more devices are getting connected to internet, the Internet of things is expanding, this gives rise to an opportunity for SMS to be used for real time alerts and better customer experience. Frame relevant brand communication and leverage this trend with SMS.
7· Cross-channel is the way to go
Why do we use cross channel? To ensure that we do not miss out on engaging with people. Engage with them somewhere, somehow. We know, the entire consumer journey is going increasingly digital. In this scenario, use SMS along with Email, IVR and Social to ensure that you don't have to compromise on your audience outreach ever again. Engage and retain the people who matter with the right message, at the right time, without much hustle.
8. Use feedback to up your game
The New age of marketing where the most preferred channel is SMS for engagement and also with the most reach. Brands must start using it to collect feedbacks. Using short codes can make it easier for customers to get in touch with you. The information collected through here are worth the effort and opens up to new insights for the business.
9. It's the reign of Chatbot technology!
Chatbots are computer programs that mimic the conversation between the brand and its customer. A click on the bot can ensure a seamless first level customer experience as well as a qualified lead for further communication. Bingo!
SMS is gearing up to go to the next level and Helo Marketing Cloud can help your business to take up that leap. Boost up your business sales through active targeting, engagement and conversions.
Lets know a little about the #SMSPriceHike
We feel compelled to inform about the inevitable price revision, due to a sudden increase in the Bulk SMS rates by the major telecom operators since 15th May 2018. Due to the CARTEL Policy, steep change in A2P messaging cost, the bulk SMS rates have now been revised. This is because of the 3 major players, Airtel, Reliance Jio & Vodafone that drive the market, are now setting the benchmark for quality of service, volume, capacity and pricing.
However, businesses that are still looking for quality outcome can conveniently invest in Helo Marketing Cloud.
Run an effective campaign that assures a better ROI & also reduce your overall cost by 25%. Helo offers intelligent data driven marketing that helps businesses to get 60% — 70% customers coming back on a monthly basis.
Helo helps brands to optimize their outlay by investing efficiently and tracking intelligently. With us, brands can be assured to get a worthy benefit for the price they invest.
The automated campaigns of Helo Marketing help you to study deep about the ground level analytics and get 10% increase in spend every time a customer visits.
Business can connect with Helo for lead generation, brand awareness, engagement, customer acquisition, feedback, surveys, contests, loyalty and media effectiveness tracking. Helo campaigns are 10 times more effective than traditional marketing that offer 5 times guaranteed return on investment. Connect today!
Call +91 83 83 83 83 99
For more information you can visit our website http://blog.helo.co.in/