In a device-driven age, where social media posts, tweets are high on demand, it's hard to attract consumers through all the marketing methods. Today every brand counts on the customer for its progress and profit but, there are still some brands that fail to understand the customer-centric frame. This drawback turns out to be a huge loss for the brand, as a brand's success depends on how it treats its precious customers.
Customers are no longer interested in spending money just by getting influenced by the promotions, but rather by the experiences they get from brands and their marketing infrastructure. The future of marketing will belong to those brands that flawlessly create an outstanding customer experiences. Let us dig deep into the picture:
Outstanding experience for customers to be delighted
What is an outstanding customer experience?
Customer experience is the interaction between a customer and the brand throughout their purchase relationship. With changing methods in marketing infrastructure, customers have started equating brands with experiences. From customer service to the retail environment, a customer's association with a brand is based on his experience. Even one bad experience is enough to disturb the business growth and lose a customer forever as people have now become less tolerant towards poor encounters. An interesting statistic illustrates that customers tend to mention a good brand experience to an average of 9 people, but will talk about a bad one to almost 16 people.
Amazon CEO Jeff Bezos once said, "If you make customers unhappy in the physical world, they might each tell six friends. If you make customers unhappy on the Internet, they can each tell 6,000 friends."
Study by Reyel Consulting
With customers seeking tailored interactions with their beloved brands, it's important for the brands to understand and connect with them using a customer centric approach to achieve greater satisfaction and increased revenues. Customer experience is an essential fragment of the Marketing infrastructure and it's important because a customer who has a positive experience with a brand is more likely to become a repeat and loyal customer.
A recent study by a renowned research group states that about 74% of customer experience impacts the inclination of a customer to be a loyal advocate. Furthermore, a recent research by American Express concludes that, about 60% of customers are willing to pay more for a better experience. Thus, in order to flourish the customer experience, a brand needs to invest in their experience!
How does customer experience influence customer loyalty?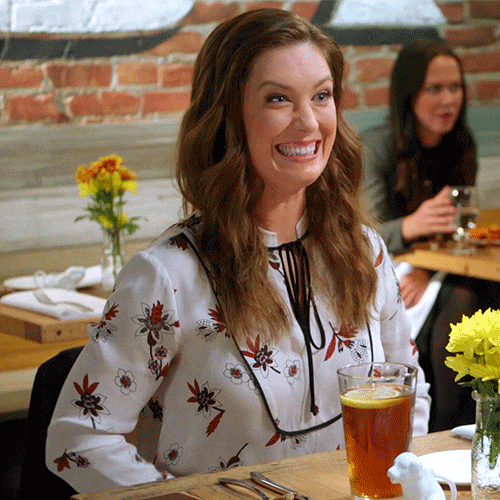 In most scenarios, a customer's first point of contact with a brand is either online or offline by visiting a store or by speaking on the phone. This gives the brand an opportunity to deliver excellent customer service while focusing on business growth. However, customer experience and customer satisfaction is also influenced by customer's emotional responses, their acknowledgment and their perception about the brand.
The Journal of Consumer Research has concluded that more than 50% of an experience is based on an emotion as emotions shape the attitudes that drive decisions. Customers tend to become loyal when they are emotionally attached with the brand and its service during their past purchase experience.
A business that optimizes for an emotional connection outperforms competitors by 85% in sales growth.
Customer Experience helps to yield higher ROI
As the image suggests, 20% of the revenue is lost annually due to poor customer experiences, 81% of customers are willing to pay more for a superior customer experience and 89% of customers switch to other brands after a poor customer experience. This states that customer experience needs persistent nurturing and care and with a greater focus on strategy.
Customer satisfaction and loyalty should be integrated into the long-term goal of a brand. Customer satisfaction is a key element for every brand that wishes to increase customer engagement and loyalty and create a better business achievement for the brand. Satisfaction does not automatically lead to loyalty it needs a step by step process. Steps are described as customers going through different phases such as awareness, consideration, development, commitment and dissolution. An exceptional strategy is required to enhance customer engagement through at all these steps. This is possible through an integration of a platform that focusses on building and fostering customer engagement.
Platform that boosts customer-loyalty affiliation
Marketers must use SMS to ensure customer loyalty
Brands mistakenly believe that marketing infrastructure over mobile requires heavy investment and does not allow for personalised, customer-centric communication and lacks strong analysis to support ROI.
However, in reality, access to mobile communications is far easier than perceived and gaining access to mobile consumers can be as simple as sending a personalised, targeted text message. As more brands are keen on enhancing customer engagement, offline text service, SMS, is turning out to be an increasingly essential part of effective multi-channel marketing.
First Lets see what Customers want:
Let us discuss why SMS should be used as part of a multi-channel strategy for engaging with customers across the customer lifecycle.
1. SMS is one of the most immediate, customer-centric channels available; where a significant 45% of SMS campaigns generate a successful ROI, reaching over 50% when combined with other popular channels such as email and social media.
2. Seamless Integration of short-codes help to simplify response and build database through which the customer shows his willingness to take another step towards the brand.
3. SMS supports and integrates with other channels within the marketing mix to attract customers through popular mediums, such as social media and email.
4. SMS is also a way to enhance brand engagement and customer experience across the entire customer lifecycle. Brands need to ensure that they are sending out interesting, creative and engaging content across the database to sustain their marketing infrastructure
5. Tracking meaningful ROI, identifying customer engagement via text message and monitoring delivery rates are all possible through SMS revealing the realities to the misconception of SMS being an untraceable channel.
SMS Marketing is the most economical and cost effective way to target the potential customers on mobile wherever they are.
From campaign setup to message scheduling, and from sending to reporting, SMS marketing helps in seamless integration of a brand to promote its product /service to the customers on mobile anytime anywhere. It can turn out to be a backbone in the marketing process and progress of the brand when used in the right form and context so as to ensure customer engagement and nurture loyalty.